King Lab | Lab Members
PI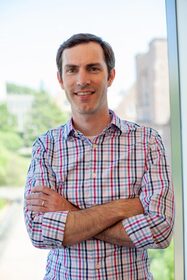 Neil King, PhD
Neil studied Biomedical Engineering as an undergraduate at Northwestern University, followed by graduate studies in Biochemistry in the lab of Todd Yeates at UCLA. During his postdoc in the group of David Baker at UW, he pioneered the development of general computational methods for the design of self-assembling proteins with atomic-level accuracy. He joined UW's Department of Biochemistry and Institute for Protein Design as a Translational Investigator in 2014 before transitioning to Assistant Professor in July 2017. His group uses and extends computational methods to design functional protein nanomaterials for applications in structure-based vaccine design and targeted delivery of biologics.
Commercial Science Activities
Postdoctoral Fellows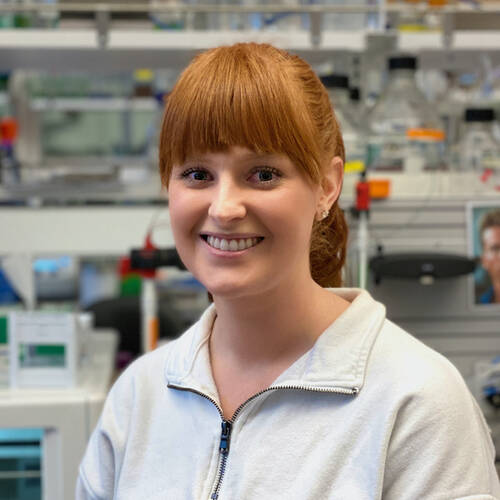 Stefanie Baker, PhD
Stefanie is investigating the assembly/disassembly kinetics and long-term stability of protein nanocages. The goal is to correlate nanocage in vitro stability to in vivo stability, which can provide important information on how these particles degrade in the body. Future studies will center on developing long-lasting nanocage formulations as well as optimizing nanocage designs for delivery of various types of therapeutic molecules.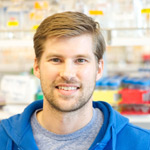 Jake Kraft, PhD
How do pathogens avoid the immune systems of their mammalian hosts? Could these avoidance mechanisms be designed into novel protein nanomaterials to manipulate the immune response? These questions are at the heart of Jake's research. His work aims to understand the immune-avoidance mechanisms that have evolved in pathogens in nature, and then translate these mechanisms into the design of novel protein nanoparticle vaccines and therapeutics to control/reduce their immunogenicity. He's also employing covalent modification strategies the biopharmaceutical industry has used to shield immunogenic epitopes and reduce the clearance of protein therapeutics. Overall, his goal is to establish principles for evading and focusing the immune response to protein nanomaterials.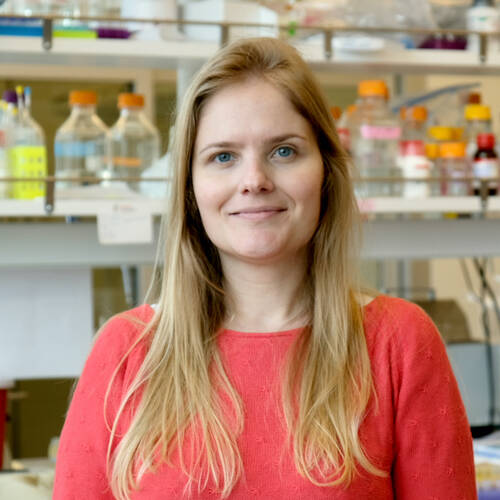 Sanela Rankovic, PhD
Sanela is a postdoctoral fellow with a background in Viral and Cellular Mechanobiology, Molecular Biology and Biophysics. She is generally interested in adapting virus properties and mechanisms for an application in Synthetic Biology. Her research in the King lab focuses on co-opting human immunodeficiency virus type 1 (HIV-1) capsid disassembly mechanism for programmed disassembly of designed protein nanomaterials upon encountering specific environmental cues.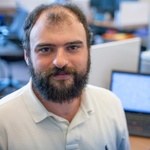 Aaron Sciore, PhD
Aaron is developing next-generation self-assembling vaccines for respiratory diseases. He is also developing general methods for optimizing the secretion of self-assembling vaccines from mammalian cells.

Graduate Students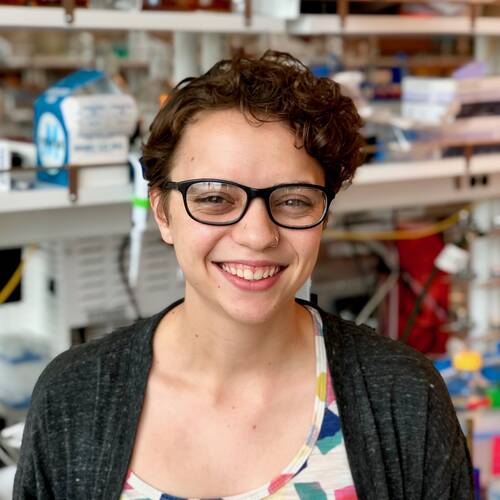 Chloe Adams
Chloe is a Biochemistry PhD student. She is broadly interested in vaccine design and drug development. Specifically, she aims to design proteins to activate aspects of the innate immune system.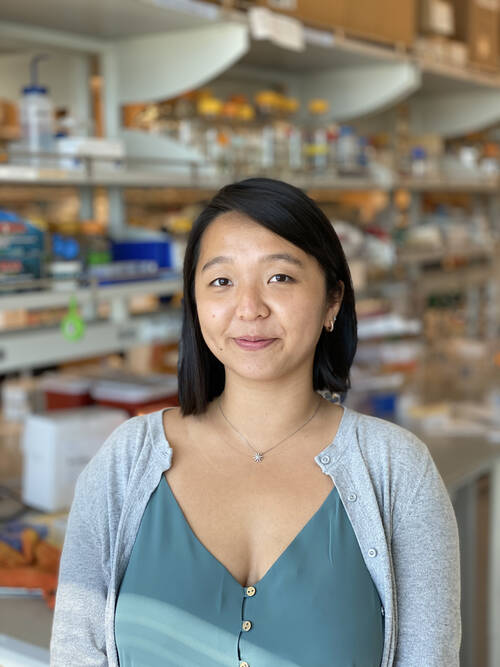 Cara Chao
Cara is a PhD student in the Molecular and Cellular Biology Program. She is interested in developing a protein nanoparticle-based vaccine for coronaviruses and determining the conditions to elicit more targeted antibody responses toward conserved regions. Her long term goal is to translate her nanoparticles into a genetic format for genetic delivery.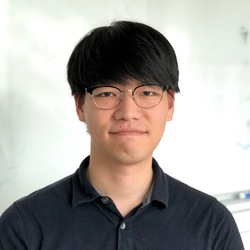 Jung-Ho Chun
Jung-Ho is a BPSD graduate student in the King Lab and the Baker Lab. He is interested in B cell engineering and vaccine design. He is currently working on designing de novo proteins that can direct B cells to specific cell stages, activation, and are useful in vaccine development.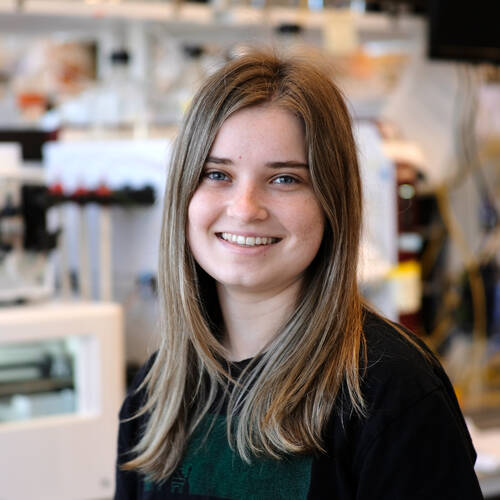 Cameron Criswell
Cameron is a PhD student in the Biochemistry department. She is interested in designing proteins that bind to innate immune receptors for adjuvant development.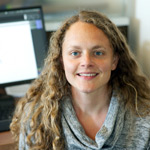 Annie Dosey
Annie is a BPSD graduate student with a background in structural biology. She is pursuing the creation of a nanoparticle-based universal influenza vaccine, as well as a deeper understanding of how to control the immune response induced by the vaccine. Annie is also using both structural and computational methods as a means to probe nanoparticle formation and improve upon the accuracy and breadth of their design.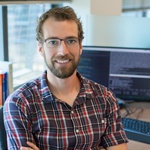 Quinton Dowling
Quinton works to increase the functionality and translational applications of protein nanoparticles by developing particles that interact with new materials, biological functions, and signals. His work can be broken down into computational design and assay development. Design goals include i) extending the types of protein nanomaterials accessible to design by generating quasi-equivalent and pseudosymmetric interfaces and ii) producing molecules of value both as basic research tools and as potential translational candidates by altering enzyme function. To facilitate evaluation of these designed proteins, Quinton develops biophysical assays and library-based or high-throughput methods for measuring function.
Research Scientists
Lab Alumni
Postdocs
| | |
| --- | --- |
| 2019–2021 | Alena Khmelinskaia, PhD (Assistant Professor, University of Bonn) |
| 2020–2021 | Andrew Borst, PhD (EM Core Lead, IPD Core Laboratories) |
| 2015–2021 | Karla-Luise Herpoldt, PhD (Scientist, SeaGen) |
| 2018–2020 | Thad Huber, PhD (Founder, Colorado Biofactory) |
| 2016–2019 | Carl Walkey, PhD (VP, Corporate Development at Neoleukin Therapeutics) |
Graduate Students
| | |
| --- | --- |
| 2016–2021 | Dan Ellis, PhD (Research Scientist, King Lab) |
Research Scientists
| | |
| --- | --- |
| 2017–2021 | Isaac Sappington (BPSD Graduate Program, University of Washington, Seattle, WA |
| 2014–2020 | Cassie Ogohara (Research Scientist, IPD Core Laboratories) |
| 2014–2019 | Brooke Fiala (Nanoparticle Core Lead, IPD Core Laboratories) |
| 2015–2018 | Kate DaPron (Graduate Program, CU Boulder, CO) |
| 2015–2017 | Julia Burrows (MSTP program, UCLA, Los Angeles, CA) |
| 2014–2016 | Dan Ellis (Graduate Program in MCB, University of Washington, Seattle, WA) |
| 2014–2015 | Sueyeon Yi (MSTP program, University of Wisconsin, Madison, WI) |
Undergraduate Researchers
| | |
| --- | --- |
| 2017–2021 | Gargi Kher (Research Scientist, Fred Hutchinson Cancer Research Center) |
| 2016–2020 | Rose Fields (Research Scientist, University of Washington) |
| 2017–2020 | Chelsea Shu (Undergraduate Research Assistant, University of Washington) |
| 2018–2020 | Margaux Randolph (Undergraduate Research Assistant, University of Washington) |
| 2019–2019 | Conlan Olson (summer student) |
| 2018–2019 | Annamika Kannan (transferred to University of Michigan) |
| 2018–2018 | Ariel Stiber (Caltech SURF program) |
| 2016–2018 | Phong Ong (Masters program in Data Science, Syracuse University) |
| 2014–2018 | Hyung Chan (Brian) Kim (Medical School, Washington State University) |
| 2014–2015 | Rachel Park (Ph.D. program in Biochemistry, Stanford University) |